Need Supply Co. Reviews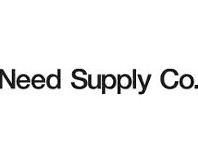 enlarge image
Total rating 2.20
Poor
TrustScore calculated from 5 reviews
Description Need Supply Co.
Need Supply Co. is an established and fast growing apparel company based in Richmond, Va. We opened in 1996, selling a unique collection of vintage pieces.
Over the past decade our selection has evolved to become a well-edited assortment of contemporary designers and independent labels from the U.S. and abroad. Inc. Magazine named Need Supply Co. one of the Top 100 Retail Companies in America and GQ Magazine called us The Best E-Commerce on the Web.
---