Lucky Tackle Box Reviews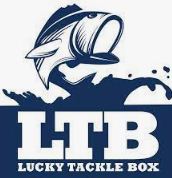 enlarge image
Total rating 3.00
Average
TrustScore calculated from 3 reviews
Description Lucky Tackle Box
At Lucky Tackle Box, we don't just ship out random stuff and hope for the best – we provide you with the full angler experience! We hand-pick the baits, lures, and tackle for your box each month. Our boxes are "themed" so you always have the best selection of baits as the fishing conditions change.
When you subscribe to us, you're always saving up to 40% on the retail price of the baits, plus there's no need to waste your time trying to find tackle that actually work. Our boxes also include access to a monthly digital magazine that breaks down the behavior patterns of fish each month, great insider info to be sure you're casting in the right spots!
---
The cancel order option has no active link online. I emailed for support and the same person responded that orders cannot be cancelled. Try other companies. LUCKY TACKLE BOX service has definitely changed. They got too big, and like other companies, money became more important than the service they used to provide.