Belleze Reviews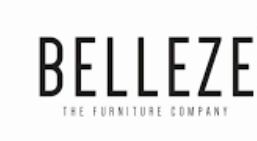 enlarge image
Total rating 2.33
Poor
TrustScore calculated from 3 reviews
Description Belleze
Belleze, which means 'beautiful' in Italian, is all about creating a luxurious shopping experience for our customers, without the 'luxurious' price tag. Whatever style of furniture you are looking for, Belleze can cater to all tastes and styles. Whether you're on the hunt for modern outdoor furniture, French Country dining room furniture, or farmhouse living room pieces, we have collections that vary widely, offering a wholly inclusive shopping experience for those looking to furnish their homes.
Belleze Furniture offers a wide variety of high-quality pieces so you can create modern elegance at home without breaking your bank. Find the pieces that our staff loves here and get inspired with your home decorating. We are constantly evolving to make sure we have all the best as one of the top trendy affordable furniture stores online to keep your home looking its absolute best. From Belleze Furniture, you can expect the highest quality at accessible prices. Shop now and enjoy a huge variety of styles to turn your home into a luxurious, stylish space. Find affordable modern furniture for your space today.
---
I am so frustrated. I wanted to buy a kitchen table and wanted some information before buying...they answers after I insisted for 3 times and the person who answer was very unprofessional!! Put me to wait to look for information and aftar that still didn'd know how to advice me. Bad service!!